XS11 Friends,
As usual at this time of year, I'd been looking for another project to bring back from the brink of death and turn it into a safe, reliable and good looking Vintage Yamaha. I made an offer on an XS650 Twin located over in Alabama but the seller had an unreasonable idea of the value of that beaten down old turd he was trying to sell. I would have liked the experience of learning the XS650.... just wasn't meant to be.
The owner of the local bike junkyard had created a post several weeks ago on craigslist offering to sell at reasonable prices several older repairables. Today I took a look at what he had to offer. He has a couple XS11's in pretty decent shape (79 Standard, and 81 Special), XJ750 Midnight (pretty rough), '86 FJ1200 PAINTED PINK

UGH! and also pretty darn rough, a couple Viragos, a couple failed BOOBER

projects, and a '80 XS850 in generally complete and unmolested condition.
I picked the XS850 for $300!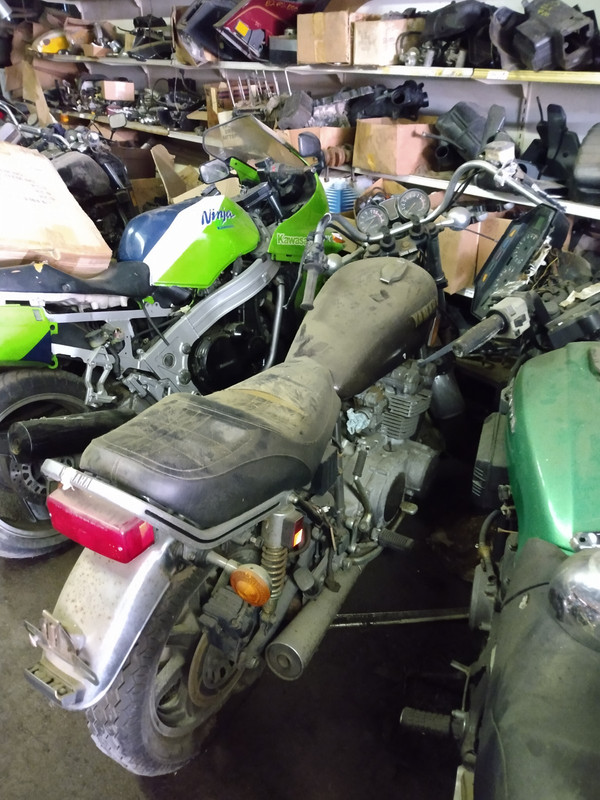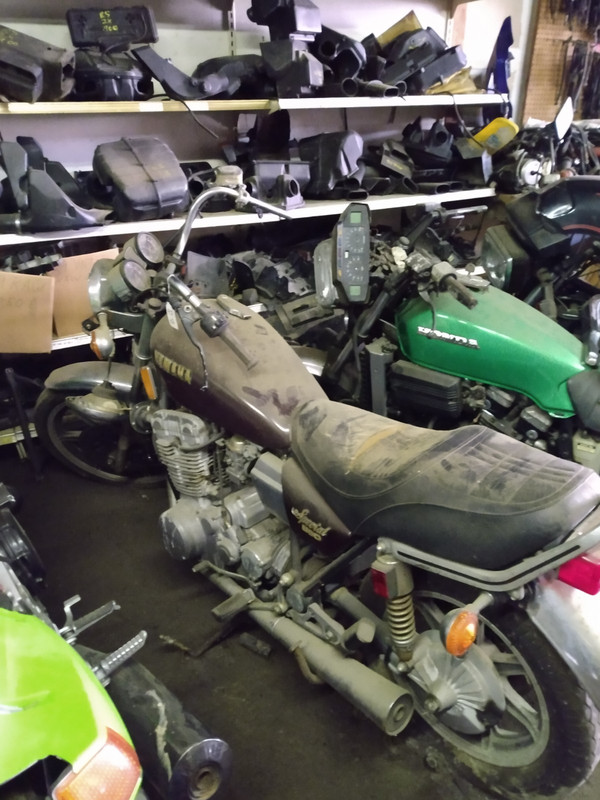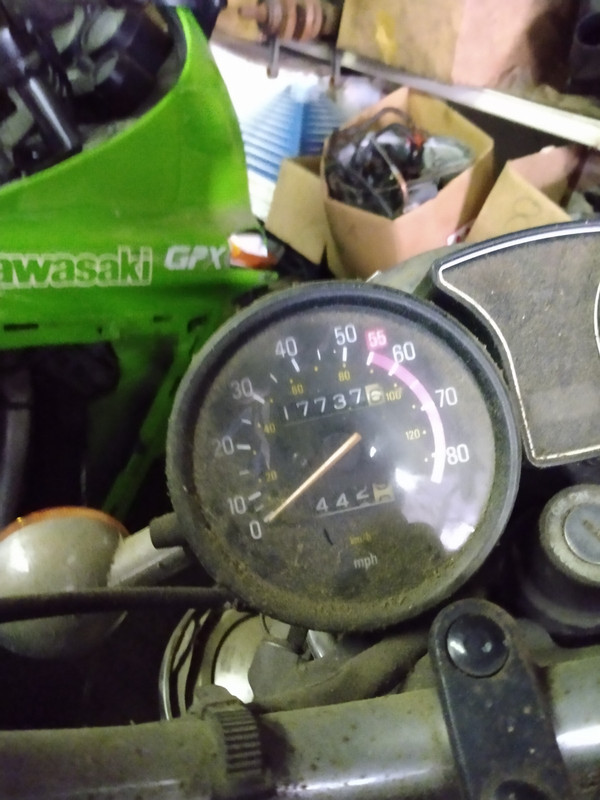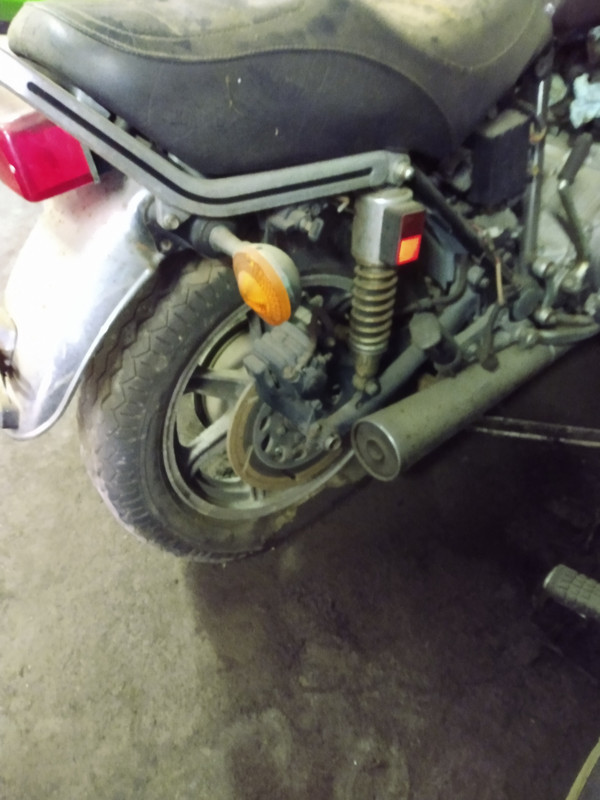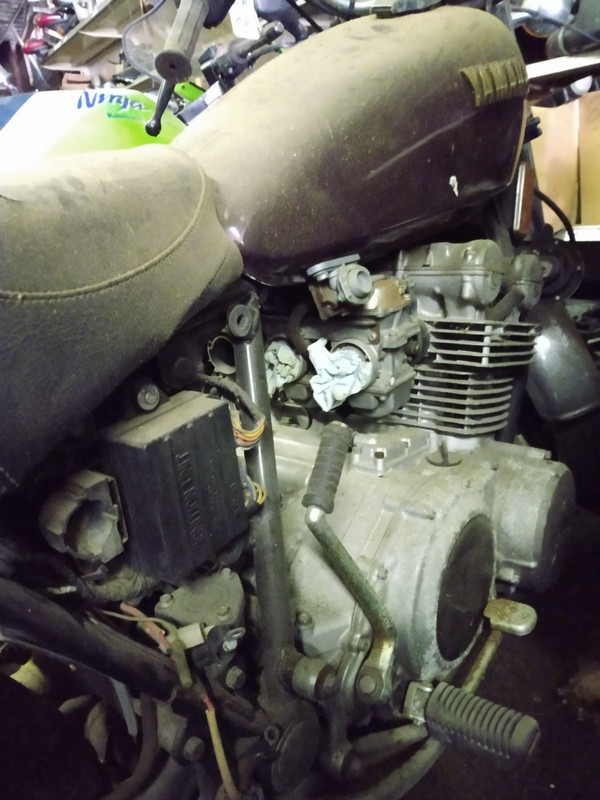 She's missing the air box and a side cover but seems to be in decent overall condition. Once the 10+ years of dust and crap are washed off I'll get to see what I really have. Gonna tie on the trailer next Saturday and drag 'er home.....
I'll keep ya'll posted of the progress.

KURT