XS11 Friends,
I have been a pack rat of far too much crap I will never ever use. In my quest to repair/upgrade/restore/fix my small fleet of XS11's I purchased more than a 1/2 dozen additional XS11's that would never see the road again....I stripped them to bare bones, used what I needed, and stored the rest..
Unfortunately, I now how so much $&#*@& I need to just start tossing the stuff I will never need, no one will ever ask for, and is just plain taking up space.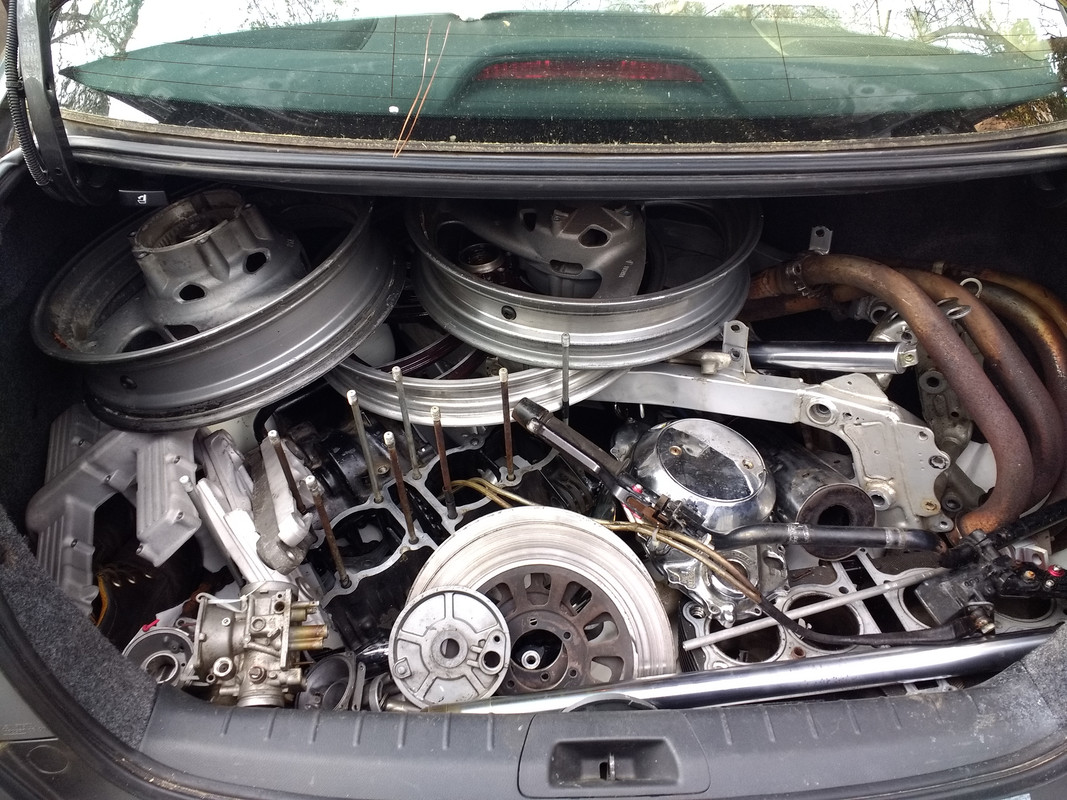 A keen eye will pick out a great number of XS11 parts here

.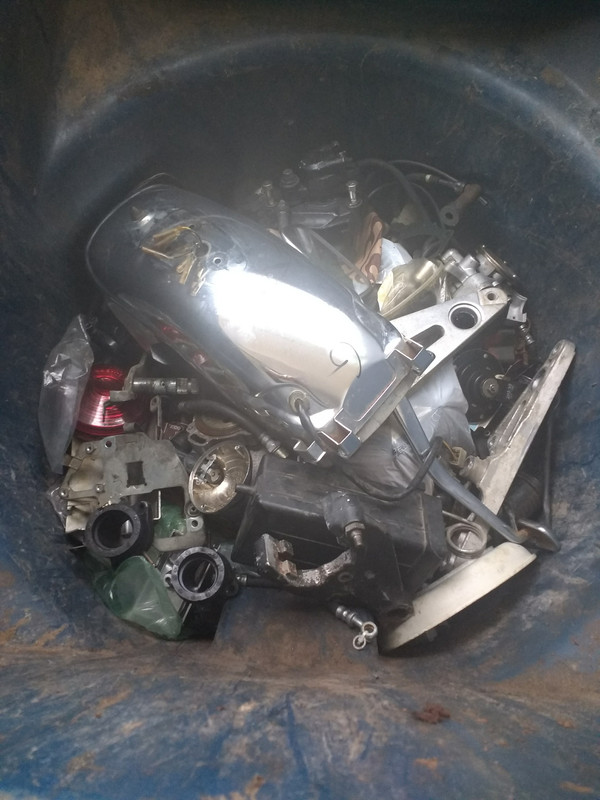 Fortunately, before I tossed them in the trash, my friend Jeff was able to acquire a couple of those H4 perfect headlamps for the standards. I had no idea they were as rare as hen's teeth and made of unobtanium.
There are a few GEMS in the pile of crap that will not be getting tossed in the trash bin or headed to the recycle center.
My last few attempts at selling items wasn't a great experience. I'm a bit inclined to leave this stuff hanging in the shop as wall art. But, I have another new bike (FJ1200) and wouldn't mind turning some of the few GEMS into cash to support my habit.
I'm not sure this is the place to sell these but I'll make a quick post before they end up on FakeBook. I received a lot of help here when I was starting on my XS11's so ya'll get a shot at these first.
1980 Standard Tank. Absolutely BEAUTIFUL, No dents, inside like the day it was born, Nice LEFT badge, crappy RIGHT badge, a few scratches, Petcocks, Level Sensor.... (I may keep the cap for my '79 ,
Unless you convince me otherwise
).
I wanted to post some photos of multiple sets of carbs but my image post site is down for maintenance. I'll post several more photos later.
Make an offer on the tank. A REAL offer for a tank you won't EVER find on Evil_bay in this condition.
Kurt